HR CORNERSTONE SOLUTIONS
Your Partner in Purpose
Delivering Value Adding Human Resources Services
Consulting
Expert strategy and guidance for your HR practice – from establishing your team to day-to-day running
Retained Services
Providing cost-effective, managed HR services to your company or organisation
Helping You Achieve Significance
Say HELLO to your expert Human Resources Partner
Whether you are looking for strategic guidance, help with specific people related challenges or need on-demand, managed HR services then HR Cornerstone Solutions can help.
Over 10 years Human Resources experience
Gained across corporate, government, parastatal, non-government organisations (NGOs) and small business environments
Focused on understanding your needs and developing tailored solutions
Cost effective retained HR solutions
Our Services
We provide a full range of Human Resources services which we can deliver as once-off projects or why not ask about our retained services, giving you access to people expertise whenever you need it
Talent Management
Acquiring, growing and retaining great talent
Recruitment and selection
HR Governance
Strategic planning, policy and tooling consultancy
Policy development and rollout
HR tools development and deployment
Organisational Behaviour
Monitoring climate change, managing change, acknowledging and rewarding champions
Workplace Learning
Supporting graduates and joiners in the workplace with acclerated training and mentoring programmes
Workplace readiness assessment and programmes
Workplace readiness assessments and workshops
How we help organisations just like you
We provide services for organisations and companies of all sizes, including start-ups and established businesses.  We are also experienced in government and parastatal sectors.
Can you help us recruit?
Effective talent acquisition is critical for businesses. Whether you are hiring your next CEO or recruiting a new team, we can help you pinpoint and select the best talent. We ensure they are the right fit with your team and share the values of your organisation and required behaviours.
Our company is small - can you help?
Sure.  We can provide help to establish, grow and mentor your HR capability. Alternatively, we can provide HR services to your company as and when you need them for a fixed monthly fee.
Can you help us review our HR policies?
It is important that every HR team has accessible, clear policies in line with the latest regulation and legislation – both to protect itself and its employees.  We can help that your policies are upto date and important your team and staff are aware of them.
We are worried about the impact of a major organisational change on our staff - what can we do?
Change can be disconcerting for staff.  We can help you plan the people, organisational and communication elements of any change you might be contemplating – from takeovers to restructures.  We would seek to ensure your staff remain motiviated and focused during these challenging periods.
Our team is underperforming and we don't know why - can you assist?
Sometimes its not easy to see why a team is not performing as it should.  We can assess your team and come up with a plan to get back on track – from teambuilding, improving skills through to organisation and process change.
Psychometric Assessments
We are exited to annouce that we are now able to offer Psychometric Assessments with our partner Master Value People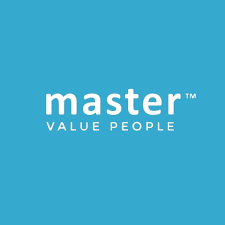 About Me
"My desire for each of my clients is that they would be distinguished apart from the rest. That they would feature premier not only with the systems, policies and procedures that are in place; but through their human resources, for each person I believe is a builder, a strategist in realising the mandate of this great place called purpose."
Melissa Porfirio 
Owner and Lead Consultant
"I found Melissa very creative and professional in her approach in providing HR Support Services."
"Melissa is knowledgeable and extremely competent in providing policy review, I would not hesitate to recommend her expertise."
"Melissa is always friendly and will go the extra mile. She has a great value for people."
"Melissa is a strong believer of progress and well being of others."
"Melissa always delivers on time, she never disappoints."
Understanding your purpose is key in realising our vision and your expectation.
We pride ourselves in truly understanding your challenges and needs in the area of Human Resources.  Whenever you engage HR Cornerstone Solutions you can be assured our values are at the heart of everything we do.
Excellence - Delivering a service with zeal, detail and exceptional customer service
Knowledge - Gaining understanding of our clients' existence is key.
Creativity - Providing a service in the most creative way that would offer a competitive advantage.
Trust - Providing solutions you can trust.